Are you looking for downgraded steel pipes?
Contact Solines for quick delivery at competitive rates
Are you looking for second choice steel pipes?
Contact Solines for quick delivery at competitive rates
Second choice steel pipes
Are you looking for second choice steel pipes? And do you want quick delivery at competitive rates? Then feel free to contact Solines! We specialize in the purchase and sale of second choice steel pipes. With more than 40,000 tonnes of second choice steel pipes, we have a huge stock. At our locations, we also cut, weld and bell your pipes to size and deliver them to your desired location.
High-quality pipes
The steel pipes we offer as second choice are newly produced pipes from reputable manufacturers. We regularly receive new batches of steel pipes. These are usually pipes from overproduction that are offered without a certificate. Hence the name second choice.
Applications
Second choice steel pipes are often used by foundation companies, contractors or companies in civil engineering.
Quality testing
Would you like more information about the steel quality in advance? Then we can have the pipes tested for you by an independent test institute. We then provide you with a test report of various tests, such as a Charpy impact test, tensile test and test of the yield strength. The test report shows the properties of the steel pipes tested.
Contact
For all your questions about the steel pipes from second choice batches, please contact our experienced advisors from the sales department. They know exactly which steel pipes are the most economical choice for you.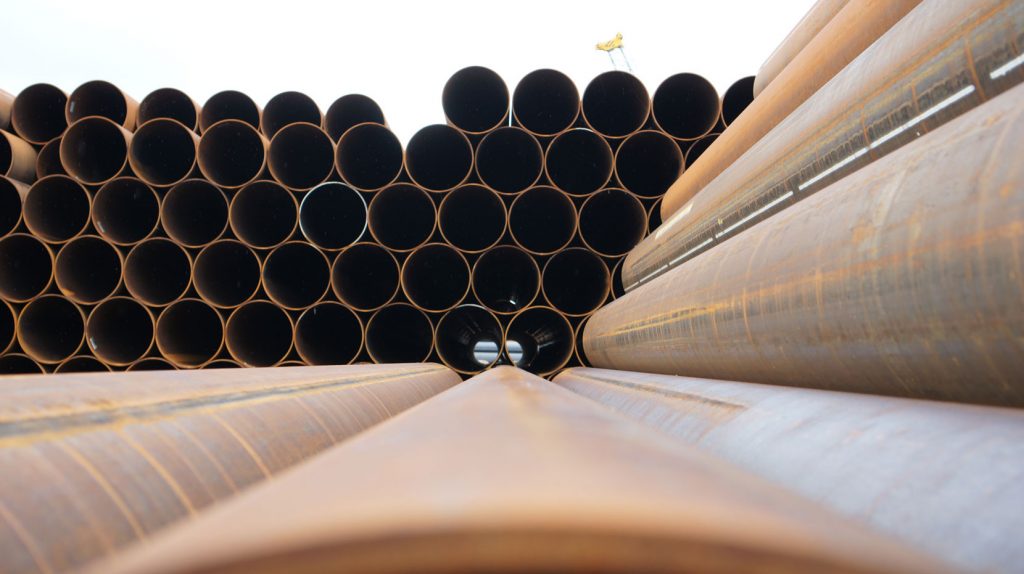 About Solines
Hence the name second choice. We are fully focused on quickly providing our customers with good-quality steel pipes at very competitive prices. We have a stock of more than 40,000 tonnes of steel pipes. In different cross-sections, thickness and grades. In addition, Solines delivers customization: we cut and weld pipes to any desired size. We can also fit pipes with water pipes or drill points. Solines is flexible in its working method and likes to collaborate with you.